Hey, it's been a while!
But I'm so happy you came back 🙂 Have you been doing well?
We took a step back from the blog because, for the passed few weeks, everyone at Folklore Games has been crazy busy working on Spiral's new scene. But we've also been hard at work preparing some other surprises! Curious?
*drum roll please*
Spiral has a new trailer!
We are so excited to present you with a new story trailer for Spiral, which not only further explores Bernard's journey, but also shines a spotlight on the first voice talent we casted. So give a round of applause to Mike Drew, who provided Bernard's narration! We're so excited to have him onboard and to give Bernard a voice! We also want to give a shout-out to Dave Gagné, who helped us put such an awesome trailer together.
To coincide with the new trailer, we've also finally launched our Steam page 😀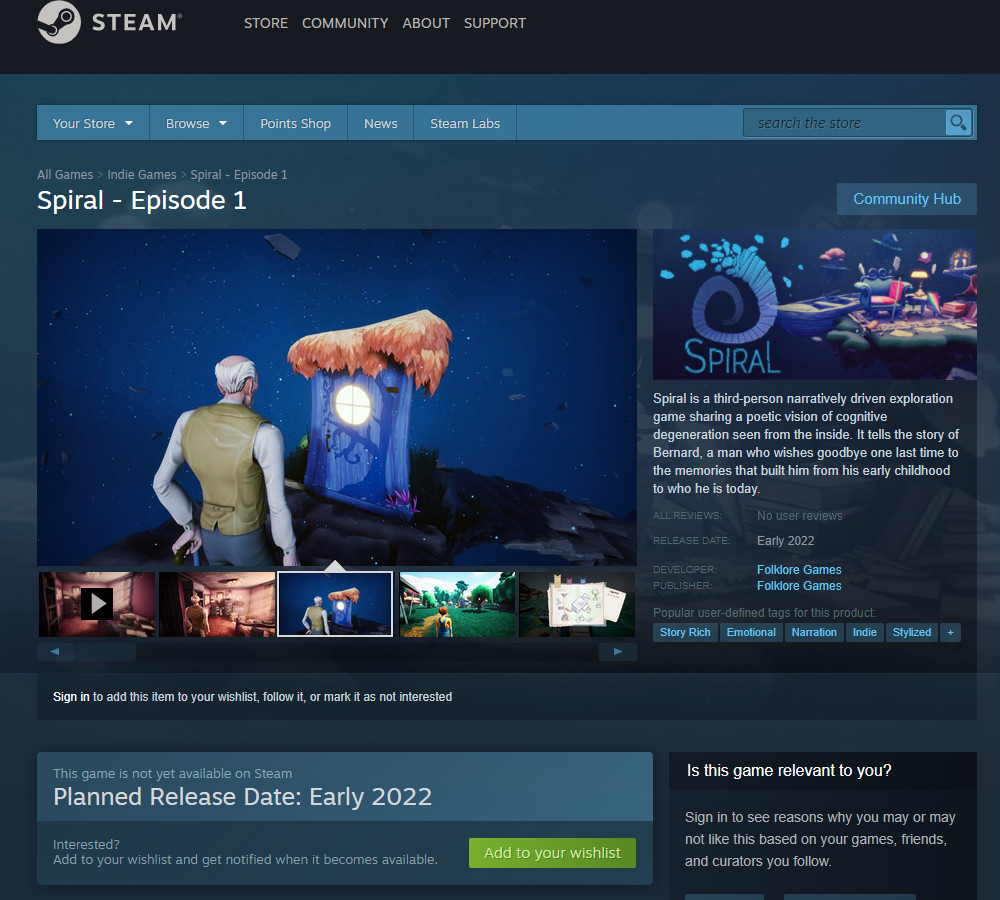 Click here to read up on all of the story details, game features and system requirements! Also, be sure to wishlist Episode 1 of Spiral to be notified when it's out!
We are so happy with how all of it turned out and we hope you like it too. As the release of episode 1 draws nearer, it's announcements like this that make us think 'AH it's getting real!!'
That's it for todays update but before I go…there's one more thing I wanted to say real quick – from everyone at Folklore Games, THANK YOU! We've really appreciated all of your support up until now. It's been so awesome to see your response every time we release new art, new music or an update on Spiral's progress.
With that said, have a good rest of your week and stay safe!
Until next time,
The Folklore Team