Hiii everyone!
We hope you've been good since the last time we spoke and that Spring has been treating you well! It's been pouring an ungodly amount here…but as Monique would say, can't have those Spring flowers without the showers. So channel your inner Bernard and jump in those puddles while you still can!
We just wanted to take a minute to give you a little dev update on Spiral – so here we go 🙂
First off, we've officially started designing Bernard's best friends! The legendary gang – and how they came together – will be featured in Phase 2 of Spiral but as some of you may know, production on this stuff starts months – if not years – before it's actually released into the world. If you're on tiktok, you might've seen our open casting call back in the Summer! Well we don't know how we got so lucky, but we found the most amazing crew to play Bern's friends – they truly made the script come alive and we're so proud of what we've created! Now, it's time to make the art to go along with the words!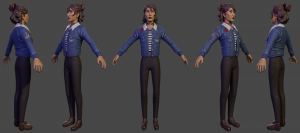 Production for Episode 2 also means creating the environments and memories you'll be stepping into as teen Bernard! We have some exciting new locations to design and though we don't want to completely spoil it, we did want to share these early concepts! What do you think? <3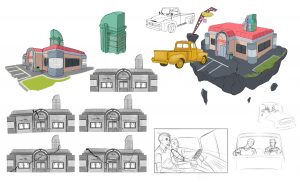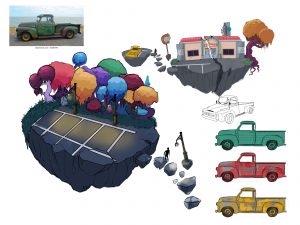 (Thanks to Frederic for his amazing concept <3 you can find more of his work here –> https://www.artstation.com/delirios)
We hope you enjoyed these mini sneak peeks! We're having so much fun creating the world within Phase 2 and are hyped to see the final product come to life…
Thanks for reading and sticking with us <3
Melissa & The Folklore Family