Hey everyone, Melissa here!
Another month has passed and somehow, it turned into Summer?! So grab your iced tea or coffee (or beer? sangria? any drink will do really,) and take a load off because we've got our June dev update to share with ya! 🥳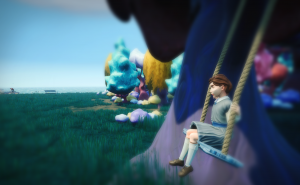 Catch us on Future of Play 🤯
✨ ARE YOU FREAKING OUT? WE'RE FREAKING OUT!! ✨ Join us on Future of Play, happening June 11th at 1:30 PM EST to see Spiral on Glitch's special showcase – https://www.youtube.com/c/heyglitch 
We're Back on Twitch 🎙️
Okay we know it's been a hot minute since Jes or Mik have graced Folklore's Twitch but after a quick break, they're back for more streams! Expect some exciting new streams coming up and appearances from others on the Folklore Games team – but exactly who you'll see will remain a secret, just for the sake of keeping things spicy… 👀 Catch us on Steam on June 13th and 15th at 7pm to see what we're up to during the Steam Next Fest! Also on June 22nd for a french stream on Twitch.
Spiral Update ⌛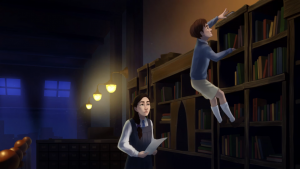 Annd before we go, we've got the news you really want to know – where's Spiral at!? Well, here's where our team is at;
We recently welcome new members to the team! Hii to our new game design interns, Pier-Olivier Bellemare and Marie-Christine Beauvais!! 👋 We're also going to be announcing the date for the first playtest of the whole first episode of Spiral really soon on our discord – so keep an eye out for that if you want to be the first to check it out…Lastly, Spiral has seen some new 2D animations to be our cinematics – we can't wait to show you what that'll look like…buut we're in love with it! 💗
All that said, we appreciate your patience so much and will have an update for phase 1 closer than you think – so keep your eyes peeled for that folks – we promise it'll be worth all this waiting! 😏 And remember, if you haven't already, our demo is currently free to play over on Steam!
Thanks so much for stopping by and catching up with us – we hope the summer treats you well! 👋
Much love,
Melissa & The Folklore Family