Heyy everyone!!
How's it going? Well I hope!
Melissa here, Folklore's community manager annd today, we've got a little ✨Dev Update for November ✨
INDIECADE 2022 – NOVEMBER 4th-11th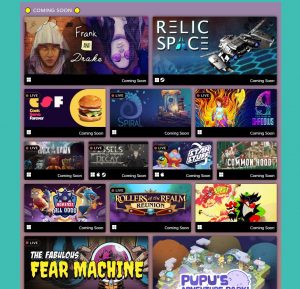 First off, you might've seen us on Steam's 2022 Indiecade list 🎮😍! We're super grateful to continue being on lists with our fellow indies and we hope you've found some time to go check out some of the games, tried some of the demos and wishlisted upcoming titles – we know we have!!
REACHING 10,000 WISHLISTS ON STEAM!!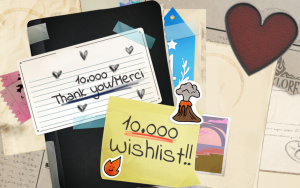 Speaking of Steam, Spiral has officially reached 10,000 Wishlists – guys, this is incredible. Thank you x 1 million for all of your support, it truly means a lot from everyone on the dev team how you've continued to support the game. Every single wishlist and demo recommendation helps so 1 million (and one 💜) thank yous!
SPIRAL IS AN INDIECUP MOST NOMINATED??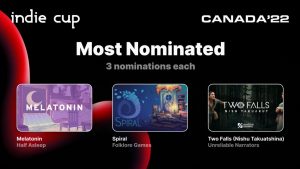 Because this month couldn't possibly make us happy cry more (??) Spiral was nominated for ✨THREE✨ Indiecup awards; Grand Jury Award, Unreal Engine Award + Critic's Choice Award. Winners will be announced on November 17th but regardless of who wins what, we're seriously just so happy to be up there with some studios we as gamers and fellow devs admire! Good luck to all of our fellow indies 💜✨
NEW CHARACTER INTRODUCTIONS ON TIKTOK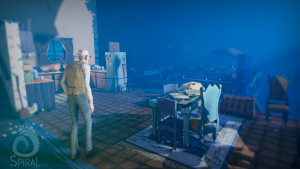 Though this is just the start of a series we hope to continue, we're currently introducing all of Spiral's main characters over on our TikTok! Have you seen it yet?? Of course, we had to start with the star of the show, Bern himself! Check it out here and ⭐ keep your eyes peeled for all new characters we haven't given the spotlight to yet! ⭐
. . .
Annd that about wraps up our dev update for this month! Keep your eyes on our socials (we're on everything!) for weekly news and peeks at new Spiral content 👀
Have a good rest of your month everyone, wishin' ya the best!! 👋
Melissa & The Folklore Family